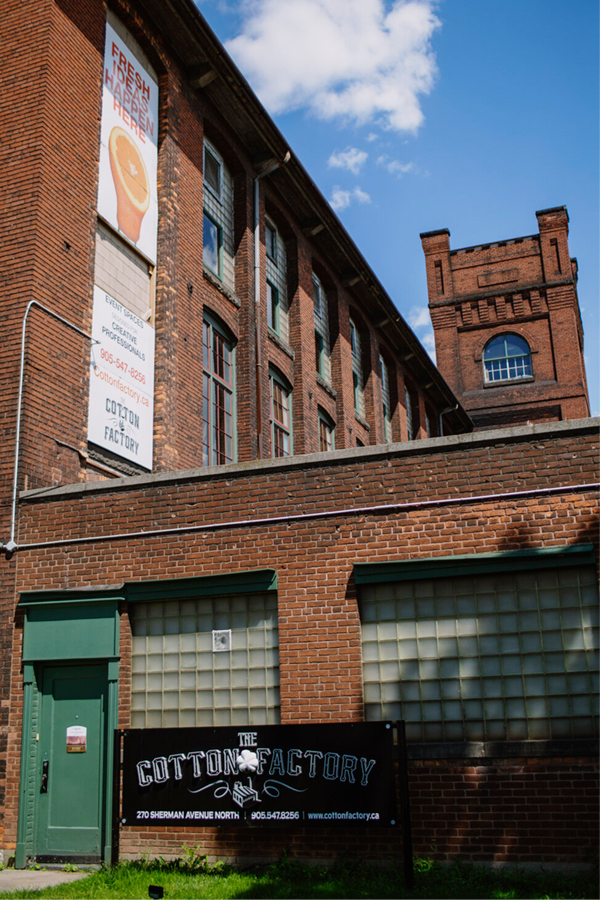 *This venue we work with as a preferred caterer!
Hamilton's Creative Arts Centre in the
heart of lower Hamilton
In the heart of lower Hamilton, this former cotton mill built in 1900 is a prime example of adaptive reuse. The former site of the Imperial Cotton Co. has been transformed into a creative industries complex, with space for workshops, studios for artists and office space for creative professionals. Film and TV productions, photographers and special events are also drawn to the building by its unique aesthetic and its historic charm.
270 Sherman Ave N, Hamilton